Sick! Saturday February 24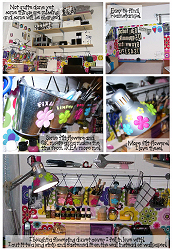 Well of course I also got sick, just what I need. Blah, I´m feeling a lil better today tho besides a headache coming from the loss of fluid I guess. I missed to many days of drawing, so I will have to be working day and night to make the deadline. Please don´t kill me if I miss it, I will do my best!

I have been working on my home office for some time now and it is finally starting to be somewhat finished. So I thought I´d share some pics with you, I will change the shelfs to white ones, and I will add another shelf on top of the magnetic whiteboard. Spotlights will be placed under the bottom shelf, and I would really love to paint the uggy tables, hubby sais no but I´ll work on him

I need a new chair, and also I will sew a curtain for the lower shelf, that may sound strange but it will look good, I promise, you´ll see

Something to hold my magazines will be placed on the wall to the right of the shelfs. I was going to buy one last week at IKEA but just my luck, they were sold out! Click the photo for bigger size!

Now I have to go clean up the mess in the kitchen, the dishes havn´t been made for 2 days.. GAH!! Someone come help me please??



Take care!!

Later update! Wednesday February 21
I am so sorry, but my lil´ one got the stomach flue, so I havn´t been able to work at all today, and Im not sure when I will be able to. So I have to move the webset release date to the 27:th. Im sorry for the inconvinience this may cause.

Im just here for a second, she is sleeping on my lap hanging on to the titty (yepp, still breast feed), she won´t let go until she wakes up for a second to vomit, then she grabs the tit again and falls asleep... Im kinda stuck... My pooor lil sweetie!

Hope your doing better!

Take care!!

Hmmm! Wednesday February 21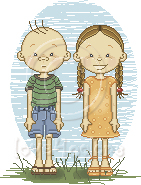 Hm! It just came to me that maybe I have stolen the names Dave and Lissie from someone?? I don´t know where I got the names from, suddenly I just thought, yeah "Dave and Lissie" that sound good, but can it be that Ive heard it before and thats why they sounded good?

Anyway, forget the names, I´ve changed my mind! They are nameless, name them yourselfe! *lol*

Back to work!

Take care!!

Sorry! Monday February 19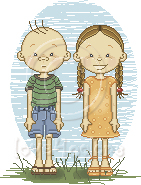 I´m sorry for letting you down on the pixel class, I was going to make one for the dress, and I will as soon as I find time! Hopefully next weekend! Remember that it is just a bonus, since I am supposed to only release 1 pixel class a month, this one would make it 3 this month.

Anyway, as announced I am releasing a new webset with a new character, and here they are Dave and Lissie! The new set will be a Spring set and it will be released on friday the 23rd. So I better hurry up drawing to make it!



Have you had a look inside the Gallery?? I would LOVE it if you´d register and share your wonderful talent! Let us inspire and be inspired together!

Take care!!

Pixelmania?! Friday February 16

So the pixel class is up, I added two actually, and during the weekend if I find the time, I will add another one, just for fun! So this is the lil doll you can learn how to draw using the Love4Colors pixelschool! She will get a whole lot of accessories on the way, and you will learn to draw them all! She will probobly get some friends and a family as time goes by to! Fun huh?



So we have the weekend ahead of us again, boy do the weeks go by fast! The workschedule I have set for the site is working great actually, I have made plans for almost the whole year 2007 ;-) Some of you may be confused and see this as my hobby, it is actually my business. I am a educated professional webdesigner and illustrator. Although, I love to see it as if I get paid for my hobby, well its actually a lot of hard work and late hours to. Some days I dont feal like drawing at all, but still I have to force myselfe to do it just as in every other job there is. Oh! And please, I am not complaining! I love this work! It is the best I have ever had!

Are you curious of the coming plans? Heres a short outcast:

February Don´t forget to participate in the scrapbooking challenge! Deadline is the 20:th!
A new webset will be released on the 23:rd starring a new character! And I was planning on releasing 2 new adoption collections, but since adoptions don´t sell I think I will make it a bunch of sig-tags instead! My plan is to have the biggest collection of sigtags out there



March is the linkwares month, I will spend a lot of time drawing free graphics both for webuse and for crafting. One new craft article will be released, and a new class in the html school to!

Oh, and btw! Don´t forget you recieve one free sigtag of choice if you add Love4Colors to your links!



Oh and yes, do I need to say my son has got the chicken pox? Poor thing! Click to view whole photo!




That´s it for this week! Have a wonderful faaaaabulous weekend!

Take care!!

Valentines! Wednesday February 14
Yeah, Valentines day, hope you all have spent it with loved ones and that your day has been simply fantastic! I got 2 cards and a bunch of baloons! *lol* My son had made me one at school, and hubby got me one to. We had a quiet evening at home, ate a good meal, (in my oppinion, hubby rarely likes my cooking, he´s got no taste, Im like the best cook ever! lol) had some valentines cake to the evening coffee. Later in the evening we had some sweets and snacks for a rented movie. Yepp! Im trying to get big *lol* Tomorrow it´s right back to the Weight Watchers living! Beach 2007, here I come!.. Or whatever..

So I made a webtemplate out of a few adoptions that I modified a bit. Now honestly, are you really ready for something like this? It will be interesting to see if anyone wants to buy it!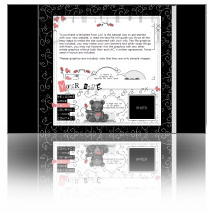 Tomorrow its thursday, its the 15:th and its an even month. That means I will have one new pixel tutorial available for all members! Keep your eyes open!




Take care!!

Scrapping! Tuesday February 13
I teach srapbooking on monday evenings, and every week I force the poor girls to make one of my sketches. This week I chose the sketch #7 here at Love4Colors, and I just finished my own LO based on it. (it went a lil bad in the scanning, sorry about that) I rarely make LO´s about myselfe, but it was fun! I enjoyed making this one! Maybe I´ll be making myselfe a BoM to! (someday..)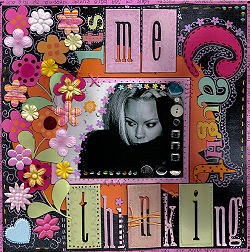 All the changes to the site are made, if you still cant see any graphics, please hit reload.

Honestly, my plan was to release new adoptions every 1:st of the month. But I think Im not going to draw adoptions at all, since you are not buying them anyway. Waste of time huh?! Before my brake I hardly had them uploaded before they all were requested.. So what has changed? Either you hate my graphics or Adoptions are yesterdays news, could someone please fill me in with wich one it is???



Take care!!

Ideas! Saturday February 10
I´m always full of a lot of ideas, they just keep popping in my head and I can not even remember all of them at the end of the day. So I thought I needed a lil´ friend of mine to always carry with me, small enough to fit in my handbag. So I found a small notebook on sale and of course had to personalize it with a lil touch of altered scrap! The text is in Swedish, it says "Oh! I got an idea". Hubby said "Ok, so you got an idea book.. and it isn´t full already?" *lol* that sais a lot about me! Anyway, this is my lil´ new friends front.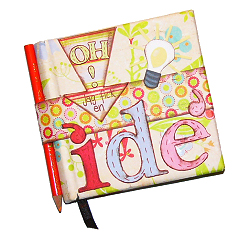 I don´t know whats up with these Basic Grey "Gypsy" papers! I have never felt anything like this for any papers before *lol* I just can´t seam to stop my selfe from creating with them. I´ve tried to force my selfe to use other papers, but I just can´t. Nothing is pretty.. I just browse through all my papers over and over, nothing feals right, until I finally pull the Gypsy ones up again! Strange! Need I say I really like them? Though, I reeeally need to get over them now!

Yeah, so over to some big news about the site now. I am about to make some changes! I have decided to open up all sections but the free linkware graphics and pixel tutorial sections to everyone. You no longer have to be a member to purchase the purchase graphics. However in order to get discount on all graphics and access to free linkware graphics and pixel tutorials, you need to sign up for membership. Please sign up to the newsletter if you would like to be informed of when I´m done with all the work necessary to make the changes.

Oh! Oh! And yes! I couldnt resist the flower swap thingy Lieve came up with! So I made my own lil´ garden! Let me know if you want to swap! I´d love to plant your flower in my garden



Have a wonderful weekend!!

Crafting! Thursday February 8
I checked my calendar and realized I was a lil bit before the time! I am going to release this months pixel tutorial on the 15:th. Not this week.

I did however release this months new craft article. I made a clock for my hall and you can learn how to make your own! The result looks like this: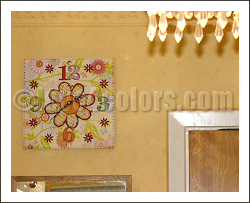 Now I´mma go do some blog hopping before bedtime!

Take care!!

Smart?! Wednesday February 7
An example of small issues that can happen when having a son who is colorblind follows...

In the elevator earlier this morning:
Thoughtful mother: Do you want to push the button?
Happy kid: Yeeeah! Wich one??
Tired mother: The green one.
Confused kid: *looks around* This one?
Stupid mother: No, the green one!
More confused kid: *starting to look very uncomfortable*
Reeeally Stupid mother: Well push it already! The green one! Push it!
Very confused kid: *looks at mother with a strange face*
Could use a little coffee mother: OMG! Im so sorry sweetie!! I wasnt thinking! Push this button ok? *points*


This week I´ll be drawing some new sigtags, finish the craft graphic set and add a new pixel tutorial! Keep your eyes open for them!

I was publiced at the Basic Grey gallery today! *yeay* It is "Sjala på" on page 3

Take care!!

Ooooh!! Friday February 2 Later
Ooooooh I had so much fun drawing the scrapbooking papers, I had to draw another collection! I should be sleeping.... But hey... what the heck! I reeeeeeeellay would need some more hours a day!

The paper set is avaialble for only 5 USD if you are a member!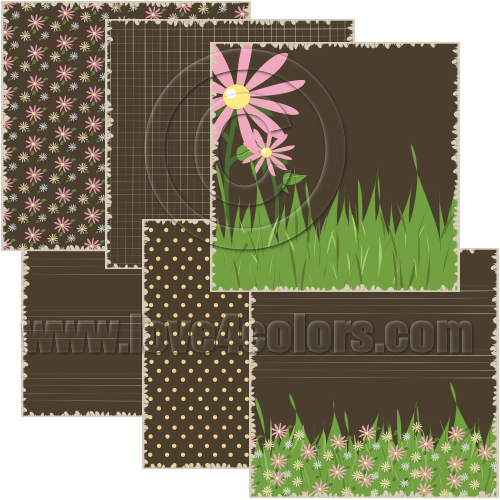 Take care!!

Weekend!! Friday February 2
I soooo want you to comment me so I can come visit you! I have really been away to long, I have no clue anymore! *lol* Please, I want to blog hop some this weekend! Give me som tips of where to go read!



Since I´m talking about comments, there is something wrong with my Halo Scan.. It wont update the number of comments! Blah! Well, I´ll just keep clickin it like a maniac to see if you have left me something



So um.. I was in the mood for some blogging, and now I just don´t have anything to write *lol* Oh yeah! I took a brake from the spring craft set, and drew some scrapbooking papers today. They will come up soon but I´d like to share a lil sneakpeak.. I´m not in a very cute mood today, so this is what happens! *lol*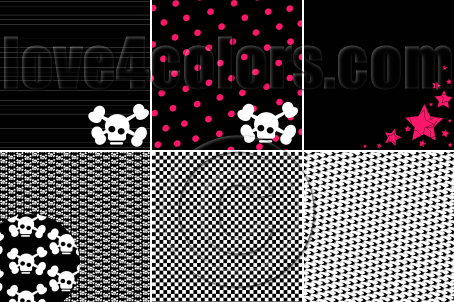 Oh oh!! I almost forgot! I have to go pick up my son at school! Have to run! *lol*

Take care!!