Yeah!! Wednesday January 31
Seams like my internet made it after all *yeeeay* Knowing my luck though.. it will probobly brake down the second after I post this. So please keep in mind that something could have gone wrong if I wouldnīt reply to you! Lets hope my internet survives! I just want to work on the site now, I want everything to work perfectly, no more broken deadlines and stuff!

Im finally back and it feeeeeeals good nana nana nana naaaaaa



Take care!!

Blah!! Tuesday January 30
K, this sucks.. but I will probobly be without internet for a few days. So all orders will be handled as soon as I get internet back! When will it ever end???



Take care!!

Working!! Tuesday January 30
Im working on the first Spring Craft graphics set, and Iīm having so much fun! Wish I could just draw all day long, hubby sais I have to take care of the kids to.. whats wrong with that man huh?



Heres a lilī extra sneak peak for you: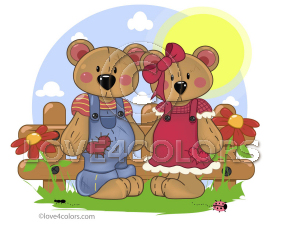 Iīd like to share one of my latest scrapbooking LOīs to. We recently found out that my son is colorblind. Wich for me was a total blowout, I have a site called "love 4 colors" and my son is colorblind. Is that any ironic for you? I can not imagin living without and could not live without colors, but I know he is not suffering from it. He doesnīt know anything else. Its like I just wish he could experience colors like we do, you know?! Anyway, here is the LO! Click for bigger size!





Donīt forget to joing the february Scrapbook sketch challenge here at Love4Colors !!



Now back to work! Take care!!

Welcome!! Monday January 29
Yeah! I thought there was something missing here at the site! And here it is! A blog!



Wow, I finally made it! Originally I planned to open in january 2007, but due to several issues I had to try to open earlier, but, I couldnt reach another deadline than the one I first had! Iīm so sorry for keeping you waiting!



Love 4 colors is now my fulltime business. I am working on the site every day!
Lots of fun stuff is going on, a whole lot of new things not just for webusers but also for crafters are up and are coming up, and I am as many of of you know, new at crafters, so please spread the word so every crafter will find its way to love 4 colors!



So ok, I have to ask, are adoptions old news or what? Ive been away for a long time, so what have I missed?

Take care!!